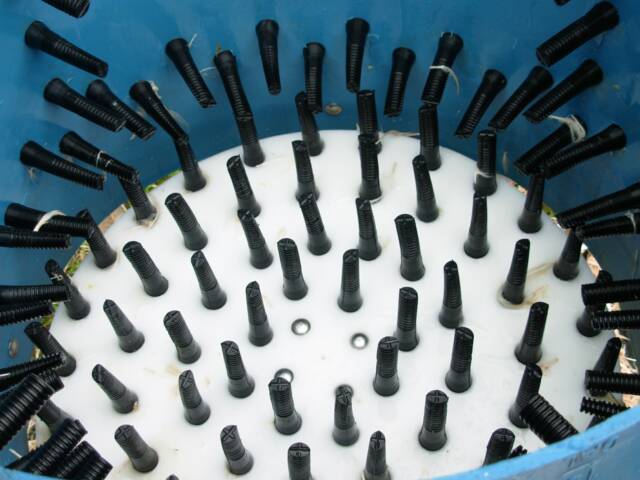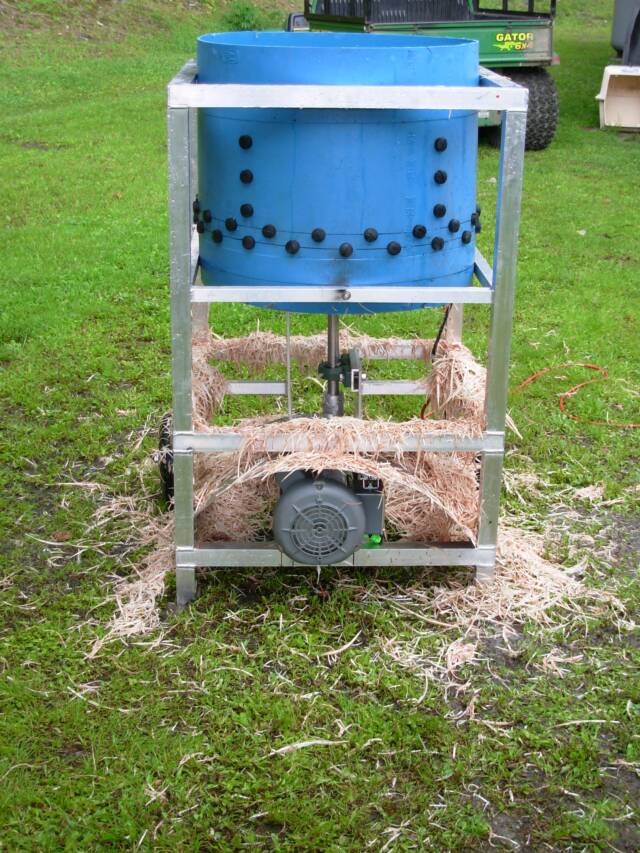 We raise our own meat birds here on the farm.  It is nice to know where our food comes from.  We built a whizbang chicken plucker to avoid hand picking feathers.  It really works great.  It has an aluminum frame on wheels so it's easy to move.  To recoup the cost of materials purchased to build the plucker we decided to rent it.  There has been tremendous interest in it with many rentals and many repeat customers. If you're interested in renting it please book early.  Rental comes with a brochure on how to properly scald and pluck.

Tub Style Chicken Plucker:

$50 rental

$50 refundable deposit required

Scalder Rental: $10

Cone Rental (set of 3): $10

Will process up to three chickens in under 45 seconds.  Can handle turkeys up to 35 lbs.

Please note that this will not fit in the trunk of your car! Dimensions 46" x 36" x 30"

**Plucker can be rented from our home in Bradford or our business in White River Jct.**

We prefer cash & DO NOT accept credit cards- Thank you!